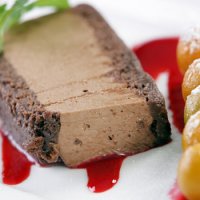 If you want to savor sumptuous cuisine amidst a relaxed ambience near the gorgeous surf and sand, head onto Oskars Restaurant on Burleigh.

Oskars is a highly regarded establishment on the Gold Coast thanks to its more than three decades of providing unparalleled cuisine and service. The restaurant has also received numerous American Express Gold Plates as well as two Hall of Fame Awards; the Best Seafood title from the Restaurant and Catering Industry Awards and the most recent Australian Gourmet Traveller Wine List Award.

Whether you order poultry, lamb or steak, Oskars makes sure you receive the best-tasting free range chicken from Kangaroo Island or grain-fed beef from Terrarossa, South Australia.

Below are reviews from actual Oskars Restaurant customers as culled from Urban Spoon and Trip Advisor.

Trip Advisor user "2crownies" has been to Oskars 100 times but claims he won't be going back. His recent experience contributed to his negative opinion of the restaurant: "(Oskars)...has the best position in Australia and has been an institution on the Gold Coast, but it is no longer an acceptable restaurant...When we arrived I asked for a beer and requested that I have it in the bottle. It arrived in a glass and the waiter realised his mistake and took it back. He returned with the bottle but he had just poured the beer from the glass back into the bottle. It was a glass of froth. This is inexcusable. I had bugs for the main and they were not cooked. I ate them and was ill later in the night. I also had the soup and it was cold with a "skin" on the top. It was vile. A great restaurant now destroyed."

However, user "alter029" is all praises for Oskars: "If you want to dine in the most sensational location on the Gold Coast then Oskars is a must.You feel as if you are right in the surf with stunning views to Surfers Paradise.Great Menu, great service just to top it off."

Meanwhile, Trip Advisor contributor "Amy H" describes Oskars as "Average..The meal was average actually and small, we weren't asked if we wanted anymore drinks and our water wasn't topped up. Again we had to ask for these. The location of the restaurant was beautiful however there are better restaurants on the coast which are a lot less expensive and the service a hell of a lot better. Oscars you really need to get some better staff. Just a tip."

User "Jacob N" shares "Amy H's" views with regards to the poor service he similarly received from Oskars: "The staff were unattentive and rude to guests although the manager did his best to assist...the service really was unacceptable and I will think twice before ever returning. However on a positive note the food was amazing."

How was your experience at Oskars Restaurant? Feel free to place them on the comments section below.

Oskars is located at 43 Goodwin Terrace Burleigh Heads QLD and is a quick drive and walk from our Holiday Apartments Burleigh Heads.

For more information, go to http://www.oskars.com.au or call (07) 5576 3722.

Book your stay now at our Holiday Apartments Burleigh Heads by visiting http://horizons.etourism.net.au.
Image Source : Oskars Restaurant