Posted in
Local Events
@
Dec 8th 2013 11:33pm
- By Administrator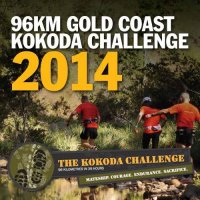 Touted as the toughest endurance event in Australia, the Kokoda Challenge is a grueling cross-country event composed of four persons and held in more than 96 kilometres of distance that needs to be completed in 39 hours.

Why 96 kilometres?

The distance is the actual length of the real Kokoda Track in Papua New Guinea. The 39 hours mentioned is in honor of the 39th Militia as these are the first Australian troops who first set foot on the Kokoda Track.

Participants will have to trek the entire 96-kilometre course that leads through fire trails, crosses twelve creeks as well as summit a vertical 5,000 metre elevation.

The objective is to complete the course as a team of four in remembrance of the spirit present on the Kokoda Track during 1942. The challenge requires endurance, mateship, courage, sacrifice.

Besides the physical challenge, teams must also raise funds for the Youth Program of the Kokoda Challenge by acquiring sponsorship support. All funds raised will go to Kokoda's Youth Program.

School teams can similarly enter the 96-kilometre Stan Bisset Cup as well as the 48-kilometre Jim Stillman Cup. A four-student team and a leader will make up the team for these specific events.

More than 150 teams from various schools are involved in the Gold Coast Kokoda Challenge Event.

Everyone can enter the event, regardless of their age, skill level, fitness, background. Entering the Kokoda Challenge is also a way to pay homage to the Kokoda legacy as well as support local teens.

The Gold Coast Kokoda Challenge will take place on July 19 to 20, 2014 at Firth Park, Mudgeeraba. The event is a quick drive from our Burleigh Beach Accommodation.

Cost per team is $440.

For more information, go to http://www.kokodachallenge.com, call or email Jo Clark at 07 5539 4141 and [email protected]

Book your stay in our Burleigh Beach Accommodation by visiting http://horizons.etourism.net.au.
Image Source : The Kokoda Challenge