Posted in
Local Events
@
Nov 13th 2019 3:45pm
- By Administrator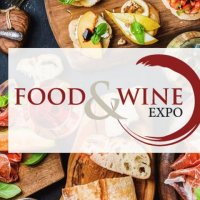 The New Year can be a great time to slow down, unwind, relax, recharge, reflect, and make progress on your resolutions for 2020… or you could throw all of that out the window and instead make the very most of your January stay by heading to the biggest and best Gold Coast events that are coming up!

Get your adrenaline pumping, indulge, dance, cheer, mingle with the locals, dine on the finest cuisine, and give yourself permission to go a little wild, because the Gold Coast is set to kick off 2020 with a serious bang!
The Star Gold Coast Magic Millions Raceday
Is there anything better than getting dressed up in your most stylish outfit, donning your fascinator and high heels or suiting up, and heading to the racetrack to join in on the January celebrations that is the iconic Magic Millions Raceday? The atmosphere is absolutely electric, the stakes are high, the excitement of the crowds is seriously contagious and will leave you gasping, and if you play your cards right you could come home with a fistful of cash to spend as you please!

Whether you can't get enough of the fashions on the field competitions, are a serious racing enthusiast and glory in watching these majestic creatures go head to head to take the winning title, just really enjoy a punt and taking the chance betting on a horse you back 100%, or just with the most absurd name! So pop the bubbly, and get ready to cheer, because The Star Gold Coast Magic Millions is coming to the Gold Coast Turf Club on the 11th of January, and is set to be an incredible day on the track!
The Burleigh Swim Run
The Burleigh favourite, the Slater + Gordon Burleigh Swim Run is back again this Australia Day public holiday for the 10th annual edition of this community fitness event. On the 27th of January you can take part in, or cheer on the athletes competing in this challenging event that takes place on Burleigh Beach! Kids as young as 5 years old can join in, right through to the young at heart 60+ years!

There are three main events for the morning, each involving an ocean swim plus running component. The Challenge includes a 400m ocean swim plus a 4km beach run for different age groups. The Taste Tester includes a 200m ocean swim and 2km beach run. Lastly, the Young Guns Challenge includes a 400m wade in the ocean, and a 400m beach run.

You can enter here, or simply head down to the beach on the 27th to cheer and encourage competitors of all ages and fitness levels for an action packed day on the beach of fun in the surf and sun.
The Gold Coast Food & Wine Expo
Foodies start celebrating, because the Gold Coast Food and Wine Expo is back in 2020! The Gold Coast Convention and Exhibition Centre in Broadbeach hosts this phenomenal event Friday 10th January to Sunday 12th January. Culinary enthusiasts and taste bud driven Gold Coast visitors won't want to miss a second of this foodie heaven!

LIve cooking demonstrations from My Kitchen Rules past contestants, free wine, beer, and cheese, and oyster and champagne bar, plus of course the opportunity to sample delicacies and food/beverages on offer from over 100 exhibitors. This family friendly event is not to be missed, with a $22 general entry day pass available for food lovers who want unlimited sampling and to expand their knowledge of the food industry in style!
Burleigh Single Fin Festival
The Burleigh Boardriders Club are hosting the Burleigh Single Fin Festival in 2020, running over the course of two days on the 11th and 12th of January. This is a surfing competition with a difference - all competitors have to tackle the waves on retro single fin boards made prior to 1985! You might catch sight of a celebrity surfing legend or two within the boardriders on display, and the best spot to watch for them as well as soak up all the surfing action from talented competitors is from a picnic blanket up on Burleigh Hill!

There will also be food and clothing stalls, retro board displays, and live music on Sunday afternoon culminating in a massive party on Burleigh Point! There's just non-stop family friendly fun and so much to see and do at the 23rd annual Burleigh Single Fin Festival, and you can soak up every second when you stay at Horizons Apartments this January.
Kids Take Over at HOTA
From the 14th to the 18th January, Home of the Arts (HOTA) will be completely overrun by the smaller humans amongst us, with the Kids Take Over Mini-Festival back again to thrill and astound families with a fresh new theme… superheroes!

Give your kids the opportunity to let their imaginations run wild as they sing, dance, create, build, and learn this January. They can create their own comic book, get creative in the Inventors Lab, create slime, attend a Superheroes High Tea, burn of steam with a 10-Minute Dance Party, make music with Mini- Buskers, and so much more! You can view the full program of activities, events, workshops, and interactive experiences here.

So the only question left is - which of these fantastic local events are you most excited for, and which of our ideally located Burleigh Heads holiday apartment options will you select for yoru January Gold Coast stay?