Posted in
Accommodation
@
Sep 16th 2019 1:01pm
- By Administrator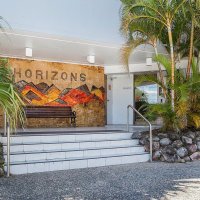 Year round visitors flock to the Gold Coast to enjoy the sunshine, subtropical climate, spectacular location, and world class attractions and theme parks! There's just so much to see and do on a Gold Coast stay, but it's entirely possible to have maximum fun on a minimal budget. There is a huge range of free or low cost activities to enjoy, and locations to explore.

So what if you are planning a dream getaway with the family, but want to maximise the experiences and attractions rather than splurging on your accommodation? With so many family friendly accommodation deals around it can be hard to decide which option will suit your family best. With this in mind, we've put together some top tips on selecting the best affordable accommodation for your family holiday on the Gold Coast, as well as making the most of your days in this popular Queensland tourist destination.
Feeding the family on a budget holiday
Eating out for every meal can add up quickly. Consider this - coffees, juices or babyccinos, and breakfast at the cafe, then mid meal snacks, lunch and drinks, an ice cream after a swim, glass of wine with dinner, dessert because hey, you're on holidays! Before you know it you've burned through a pretty substantial chunk of your holiday budget, and you are only on day one!

Some great tips for a cheap family include booking self contained accommodation that comes with full kitchen facilities so that you can grab groceries when you arrive, and then enjoy your favourite family meals prepared just the way you would at home.

If you can find accommodation with a view, breakfasts feel so much more special when you enjoy them from a private balcony with incredible ocean or hinterland views. You can pack snacks to bring with you on your Gold Coast explorations, or a picnic lunch to enjoy at your leisure on the beach, the green lawns of Burleigh Hill overlooking the surfers, the Botanic Gardens, or at a waterfall you've found on a hinterland hike.
Cut travel costs
It can be tempting when you are booking a cheap family holiday to look at the price for accommodation, and select based on the lowest cost. While you don't want to overspend, you also want to consider the location of your accommodation. If it's too far away from the attractions you want to see, you'll be spending extra dollars as well as time on travel - whether this is fuel, public transport, or transfers.

The Gold Coast Hinterland is absolutely spectacular, but if your itinerary includes long sundrenched days playing in the ocean, surfing, snorkelling or scuba diving, or heading to the incredible theme parks such as Dreamworld, Warner Bros. Movie World, Wet 'n' Wild, Paradise Country, Currumbin Sanctuary, or Seaworld, then a hinterland accommodation location could be less than ideal. An option closer to the coastline may suit your families needs a little better.

Put some thought into the places you really want to see, and plan your family holiday accordingly. If you find that the places you want to visit are spread out all over the Gold Coast, choose a central location with fairly fuss free access to all of them
Take advantage of free activities
The most obvious free activity is visiting the iconic Gold Coast beaches, with incredible stretches of white sand and sparkling turquoise water with world famous surf spots right through to family friendly sheltered swimming spots. Swim, surf, bodyboard, snorkel, bodysurf, relax in the sunshine, build sandcastles, play football or beach volleyball. There's no shortage of free family fun when the beach and beautiful Pacific ocean is your playground.

There's also the beautiful national parks ready for you to explore. One of the most popular is the Burleigh Heads National Park, with the popular hike around the headland to Tallebudgera Creek a hit amongst Gold Coast visitors with children, as the Oceanview walk itself is only 1.2km and easily managed by children. If you visit during whale season you can catch sight of the majestic humpbacks breaching off the coastline, as well as pods of dolphins playing in the surf. The views are exquisite, and Echo Beach is like your own little secret getaway.

The Gold Coast City Council also runs a whole host of free or low cost family activities for the public to enjoy, including yoga on the beach, rock climbing in the park, splash sessions, and more! There's also fantastic local playgrounds along the Gold Coast Esplanades. The Broadwater Parklands is just incredible for kids, with larger than live playgrounds, inflatable bounce zone, rockpools, scooter and bike tracks and plenty of live events and activities to keep you family entertained.

Tallebudgera Creek is a favourite amongst locals and visitors alike and a favourite place for a stand up paddleboard session, surf ski exploration, or simply playing in the water without worrying about waves for families with younger children.

The Currumbin Rock Pools are another family favourite. A freshwater swimming hole with naturally formed rockslides, picnic spots, and the kids will love climbing and jumping into the water from the lower rock walls. You might see a turtle or two, or catch sight of other native wildlife like birds, wallabies, and reptiles!
Accommodation facilities
Of course the simplest and easiest way to enjoy a few relaxing hours on your holiday at no extra cost is to take advantage of the onsite facilities. A heated swimming pool is a must and for younger kids a wading pool is a parents dream. Any additional activities for the kids will be a serious bonus! For example, we have a private playground for guests, a mini golf course, a family barbecue area for enjoying alfresco family meals, a games room, and a location only 50m from the beach for easy access to the greatest natural playground around! Beautiful Burleigh Beach!

Make sure that you check out Horizons Holiday Apartments for your next budget Gold Coast holiday. With so many family friendly features, and your choice of apartments types including the more affordable economy or standard one and two bedroom apartments, you can plan your Gold Coast visit knowing you're right in the heart of the Gold Coast with easy access to top attractions, and walking distance from the best that our spectacular Burleigh location has to offer.