Posted in
Local Events
@
Mar 8th 2014 11:25am
- By Administrator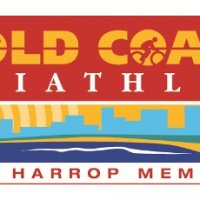 Be a part of the signature triathlon event in the Gold Coast.

The Gold Coast Triathlon is still flourishing after it began in Currumbin way back in 1989. It later moved to Southport Broadwater in 1991.

It was only in 2003 when it was renamed the Gold Coast Triathlon – Luke Harrop Memorial after Luke's tragic death in January 2002.

Luke Harrop was a resident of the Gold Coast and one of the most respected triathletes in Australia.

In 2008, the race became the official test event for the World Championship Grand Finale for the 2009 ITU. Currently, the event is one of the most popular in the sporting calendar.

Distances in the triathlon include the 750m swim, 20km cycle, 5km run, 300m swim, 10km cycle, 2.5km run, 100m swim, 2km cycle and 400m run.

The Gold Coast Tri – Luke Harrop Memorial will take place on April 13, 2014 at the newly developed Broadwater Parklands. It is a short drive from our Holiday Apartments Burleigh Heads.

For more information, go to http://ap.ironman.com/triathlon/events/asiapac/multisports/gold-coast.aspx.

Book your stay in our Holiday Apartments Burleigh Heads by visiting http://horizons.etourism.net.au.