Posted in
Local Events
@
Oct 14th 2019 3:56pm
- By Administrator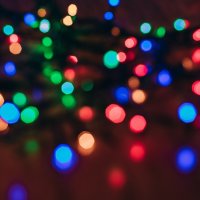 The warmer months attract plenty of families to the Gold Coast for the summer school holidays, and with no many amazing events coming up it's really no surprise that visitors and locals alike enjoy this time of the year more than any other! Not only is this the perfect opportunity to enjoy a laid back beachfront getaway to relax and unwind before cruising into the New Year with your batteries recharged, it's also an incredible opportunity to take part in the local events that will get you into the festive spirit and create summer holiday memories that won't soon be forgotten!
Celebrate Christmas on the Gold Coast!
Whether you will be here just for the weeks leading up to Christmas, or are staying for the whole holiday season including Christmas Day, there's just so much on in December so you can join in on all the holiday cheer going around! There's the Burleigh Christmas Carols on the 12th of December from 4:30pm to 8:30pm in Memorial Park including all of your favourite Christmas carols plus plenty more entertainment.

You can also head to the Broadbeach Christmas Carols on the 14th of December at Kurrawa Park, or Carols on the Beach in Surfers Paradise including a visit with Santa in summer gear at his Beach Bungalow! It's celebrating Christmas with bigtime Gold Coast vibes!

The Mayor's Christmas Carols take place in the Broadland Parklands and are considered the premier Christmas events on the Gold Coast. Set at the big outdoor stage you can pull up a spot on the lawn and kids can enjoy fun Christmas activities from 2pm, with the main show kicking off from 5pm and delivering action packed hours of incredible Christmas entertainment that is guaranteed to delight.

For those serious Christmas enthusiasts among us, head up to Movie World for White Christmas featuring the main street transformed into a Christmas wonderland with fairy lights, "snow" bubbles falling from the sky, and all of your favourite Warner Bros. characters in their best seasonal getups to meet you, take pictures, and take part in some serious fun with the Christmas parade where you'll sing and dance and delight at the magical festive floats gliding along the street.
Sydney Comedy Festival Showcase Tour
In December the Sydney Comedy Festival Showcase comes to the Gold Coast! Heading to Home of the Arts (HOTA) on Dec 6th means that you will catch some of comedy's hottest acts performing live in the theatre. Two action packed hours that will have you doubled over in laughter, with a stellar line up including Al Den Bene, Dusty Rich, Daniel Townes, Steph Tisdell, and John Cruckshank among others.

Bringing you a phenomenal mix up up and coming talent, esteemed international acts, comedy veterans, and straight up entertainers, you'll be left gasping and with tears of laughter running down your face as you enjoy every second of the Sydney Comedy Festival Showcase this December.
The GC50 Run Festival
This spectacular annual event is now in its 23rd 23rdyear, and there's a reason locals and visitors alike return year after year to take part in this wonderful running event. The course is suited to all ages and fitness levels,with 50, 30, 15, and 5km tracks to choose from. The course runs along the pristine coastal tracks of the Gold Coast beachfront, you can run from Broadbeach through Burleigh and down to Coolangatta… and then back again.

If competing isn't quite what you had on mind for your family holiday, make sure that you cheer on the competitors as they make their way along the Esplanade! It might just give you a newfound appreciation for your relaxing Burleigh Beach holiday watching these athletes power along the running track! Find out more about the GC50 Run Festival here.
New Years Eve is set to delight!
Not just welcoming in a new year, but also a new decade! 2019 New Years Eve should celebrate this monumental event in serious style, and what better way to welcome 2020 and all it can bring than a New Years spent on the Gold Coast!

Burleigh Pavilion will be hosting DJ Nina Las Vegas in a New Years Celebration with spectacular ocean views and a fantastic crowd of locals and visitors alike. If dancing the night away and partying in style is just what you're craving to welcome in 2020, then Burleigh Pavilion is where you want to be. Let's not forget that New Years Day Friendly Fires will be performing, and pumping out the best anthems of the last decade! Find out more here.

You can enjoy the NYE fireworks at a few Gold Coast locations this year, including Coolangatta, Broadbeach, Surfers Paradise, and The Broadwater Parklands. You can stroll to Burleigh Beach to view the fireworks on further up the coastline, or drive a little to the north and get right in on the action. However you choose to spend this New Years Eve, we know that you'll love being on the Gold Coast for it!
Ideally situated Burleigh Head Accommodation
You will love every second of your stay at Horizons Apartments located just 50m from the breathtaking Burleigh Beach! With the biggest events and attractions just a short drive from our popular location, you'll be spoiled for choice on your stay in the upcoming months! View our holiday apartments here.

You can also check out the local attractions, or view what's so special about Burleigh Beach and the surrounding cafes, restaurants, boutique shopping opportunities, and local markets here.