Posted in
Local Events
@
Jan 25th 2019 11:56am
- By Administrator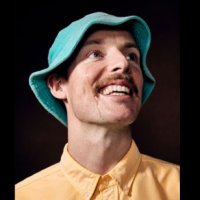 Don't miss the show Guy Montgomery – I Was Part of the Problem Before We Were Talking About It, which is a part of GC Laughs Festival.

It's hard to imagine, but Guy Montgomery hasn't always been the epitome of perfection. While most people are kind and caring from birth, this has not been Guy's trait.

White, straight, and from Christchurch, New Zealand it's been a privileged existence. Even though he' trying to catch up and evolve, there aren't many minorities Guy hasn't bulldozed on his journey to elementary human decency. Grab this rare chance to hear from someone unlearning the all the things that had made him contribute to the problem before we were even aware of it.

Catch Guy Montgomery at Home of the Arts on March 22. Our Burleigh Beach Apartments are near Home of the Arts.

Four guests can fit in the one bedroom apartments. Featuring a fully equipped kitchen, cook simple meals for your loved ones. There is also an in-room laundry with a washing machine where you can easily wash your clothes. The large private balcony has a panoramic view. Other amenities such as television, free Foxtel, and wireless internet access (charges apply) ensure that you have everything you need on your holiday.

Aside from our stylish apartments, we also have guest facilities that are free for use. Our guest facilities feature a heated swimming pool where you can splash around. Soak in the spa after a day of walking around. The sauna provides a peaceful respite. Play an assortment of games in the games room. There is also a mini-golf course where you can catch up on your mini golf. Start your barbecue using the barbecue facilities. Have fun and enjoy your incredible Gold Coast holiday.

For booking information, please visit https://www.horizonsapts.com.au/accommodation.