Posted in
Local Events
@
Dec 24th 2013 12:15am
- By Administrator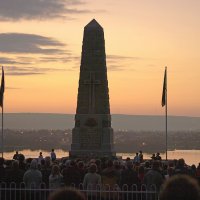 Take part in a major Australian event and attend this national day of remembrance.

Hosted by Currumbin RSL, the Anzac Day Dawn Service is an invitation extended to all who want to remember Australians who served and died in all the conflicts, wars and peacekeeping operations during the 1915 Gallipoli landing.

Anzac Day ceremonies are held in numerous cities and towns across the country to acknowledge the service of veterans. The Anzac spirit is highlighted by the human characteristics of sacrifice, mateship and courage.

A record number of 35,000 people attended the Anzac Day 2013 ceremonies at the Australian War Memorial and as much as 17,000 more attended the National Ceremony.

Anzac Day is considered the most important national occasion in Australia. It marks the anniversary of the first major military action fought by New Zealand and Australian forces during World War I.

Anzac stands for the Australian and New Zealand Army Corps.

Anzac Day as hosted by Currumbin RSL will take place at Elephant Rock, 741 Pacific Parade, Currumbin on April 25, 2014. The event is a quick drive from our Burleigh Beach Accommodation.

For more information, go to http://www.currumbinrsl.com.au/.

Book your stay in our Burleigh Beach Accommodation by visiting http://horizons.etourism.net.au/.
Image Source : ANZAC Day