Posted in
Local Events
@
Apr 25th 2019 3:48pm
- By Administrator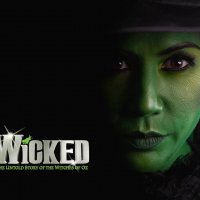 Catch Wicked and The Young King at Home of the Arts. Wicked is the musical tale that reimagines The Wizard of Oz from a whole new light. It is about friendship and acceptance no matter the cost. The Young King is thought-provoking and lyrical. It remains relevant now as it was then.
Wicked
Wicked is the fantastic story of two very different girls who form an unexpected friendship. They are sorcery students who run in different social circles. Glinda is the popular girl while Elphaba is the school outcast at Shiz University.

Their friendship is tested when they encounter the Wonderful Wizard of Oz. They go on separate journeys as they discover their purpose. Elphaba remains true to her identity regardless of the personal cost. Their experiences shape the characters they eventually become. It is the story behind the familiar characters Glinda the Good and the Wicked Witch of the West. Catch Wicked from June 25 to July 6 at Home of the Arts.
The Young King
The Young King is based on the book by Oscar Wilde. A humble boy raised by goatherds is thrust into a bigger world as the successor to the kingdom. He inherits wealth and power, but at what cost?

The theatre company, Slingsby interpret the beautiful language of Oscar Wilde. Be transported to a world of moral questions and great ends. The Young King is perfect for all ages. It is a timeless tale that offers a rich and layered perspective on power and consequences. Catch The Young King from August 2 - 3 at Home of the Arts.

Our Holiday Apartments Burleigh are nearby. We have one bedroom apartments with amenities to make your stay easy and comfortable. Use our WiFi, laundry machine, and kitchen equipment. Relax and feel at home at our studios.

To learn more, visit https://www.horizonsapts.com.au/accommodation.